Studio & One Bedroom
Studio and one-bedroom homes are highly functional, efficient and meticulously considered. They combine the flexibility of modern, open-plan living with privacy and seclusion. They were developed with a clear zoning that creates a sense of openness and generosity with intelligent solutions for daily living.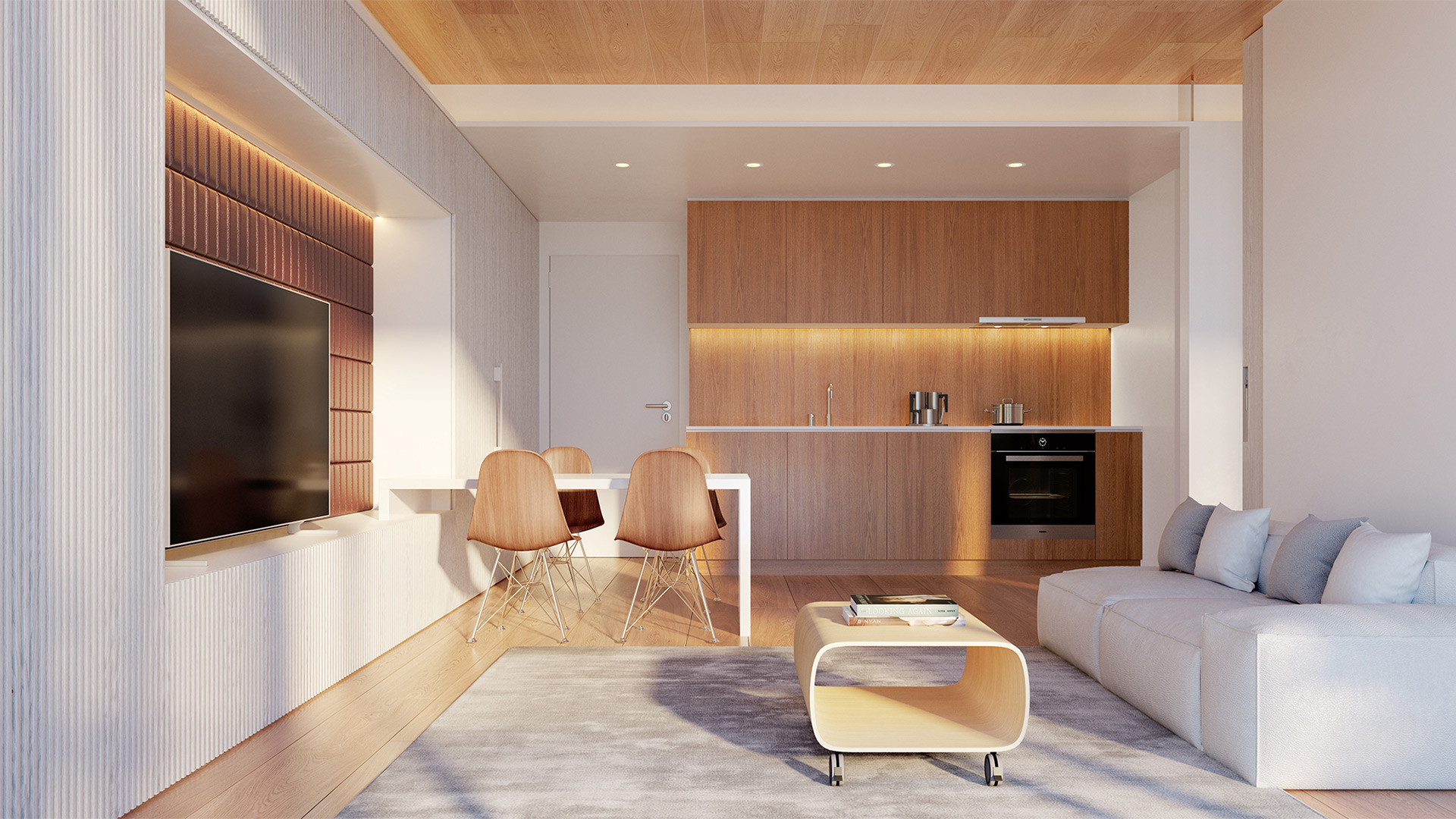 The Connector Wall system is its seamless integration of abundant built-in storage of up to 65-cubic-feet concealed behind the channelled millwork surrounding the recessed niche. This includes the integration of a dining table to maximize spatial efficiency and performance.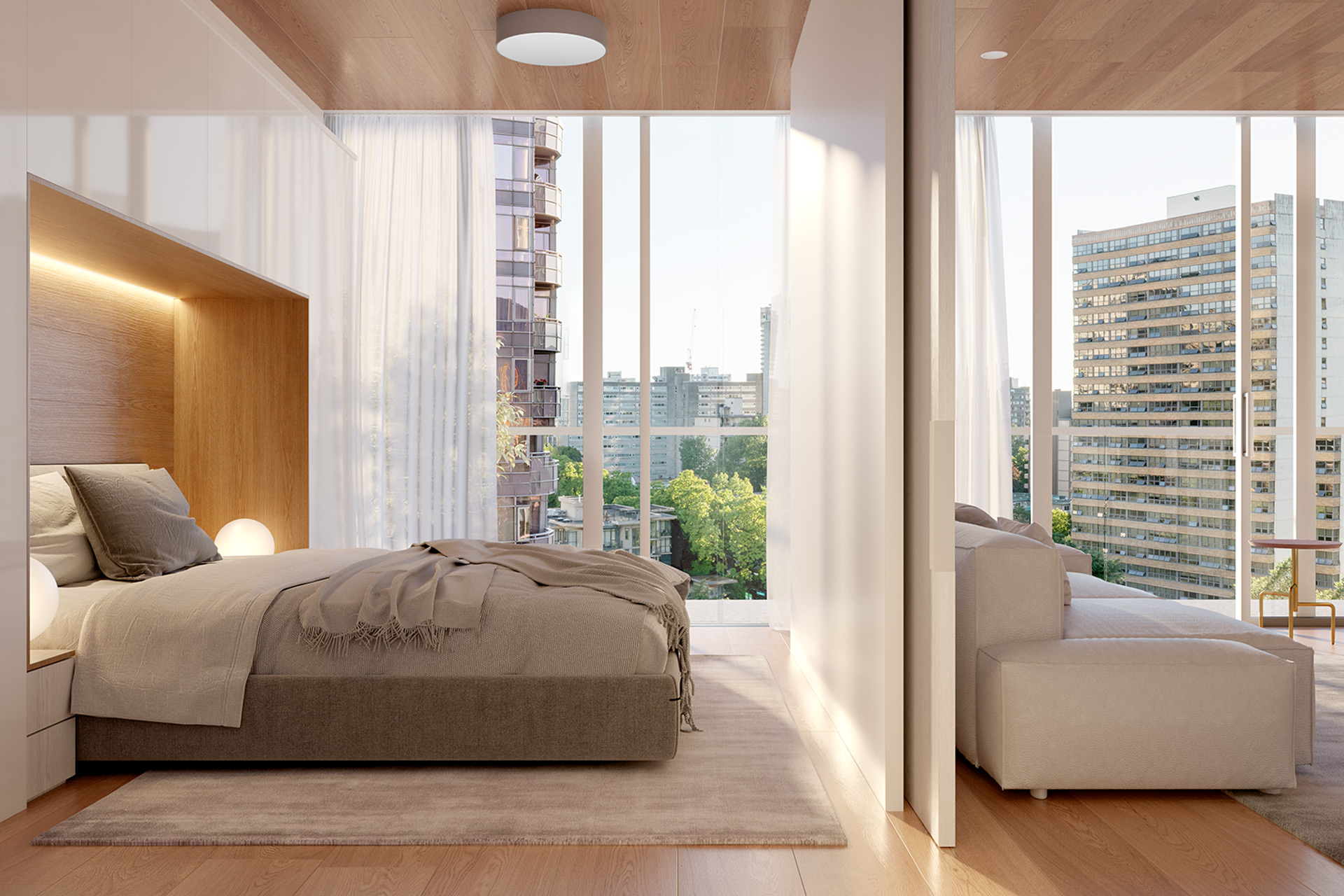 Scheeren designed select residences with a free-standing wall with pocket doors separating the bedroom and living areas. When recessed, the doors maintain an open flow throughout the entire residence. Built-in storage encloses a recessed niche around the bed.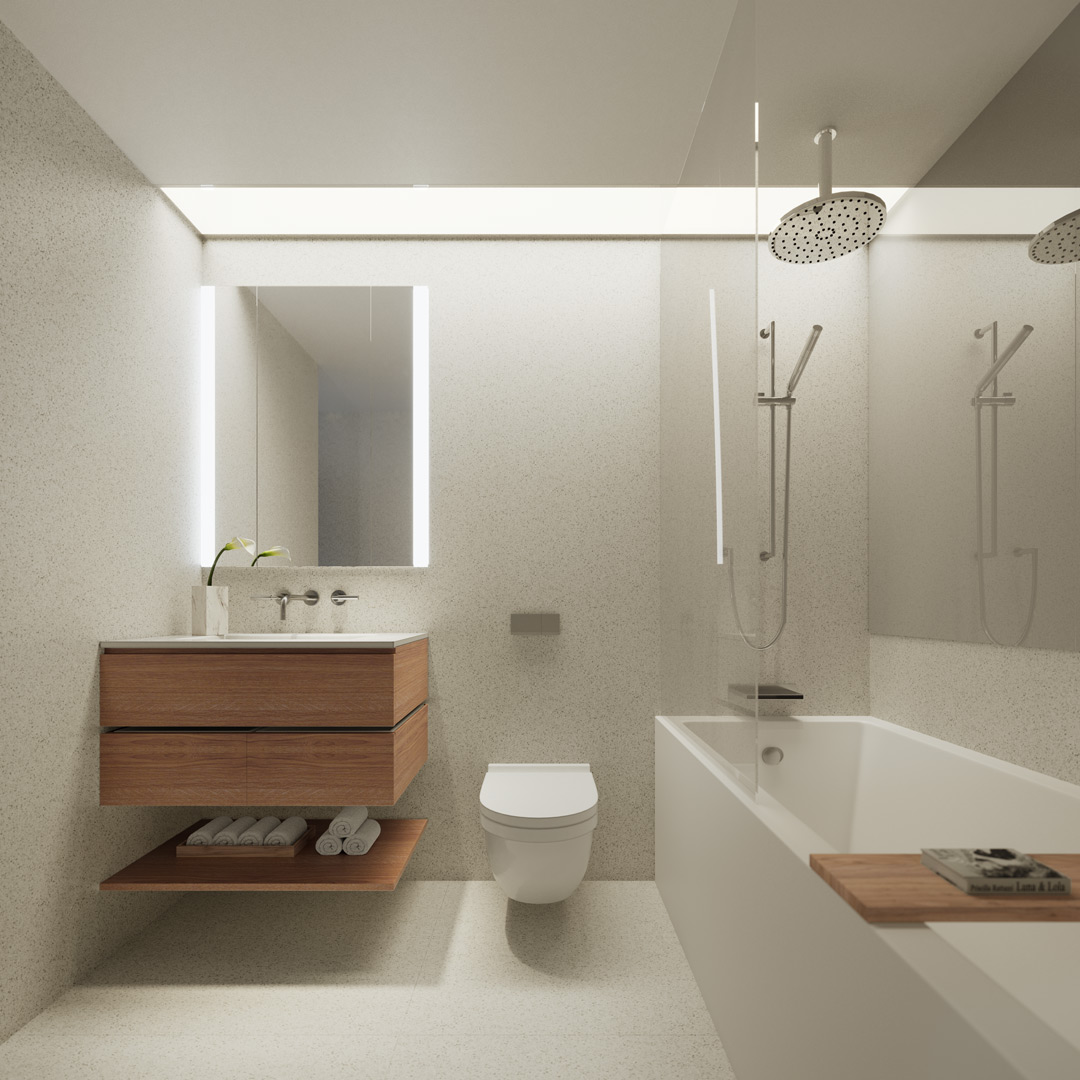 Bathrooms include Dornbracht fixtures, floating Dada vanities and terrazzo all wet walls throughout.
Learn More About Studio & One Bedroom Residences Starting From $1,079,800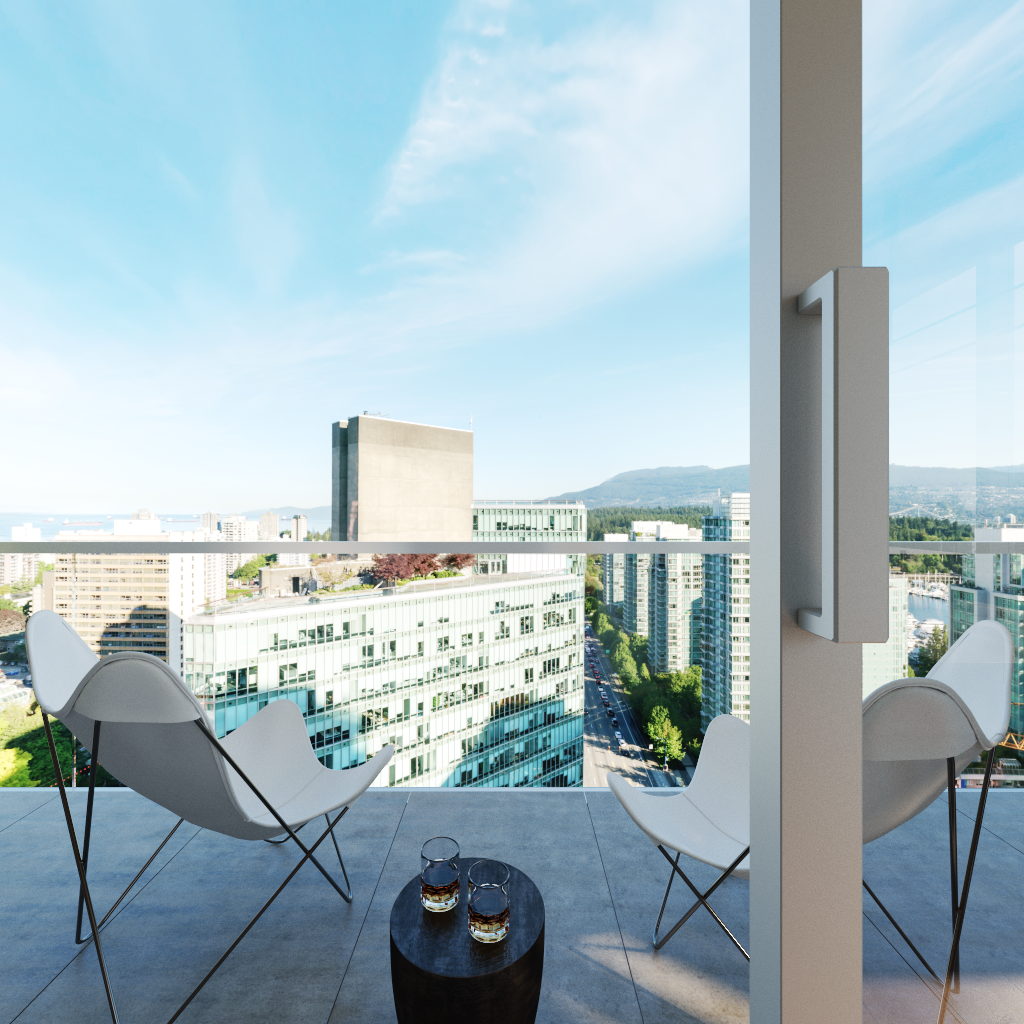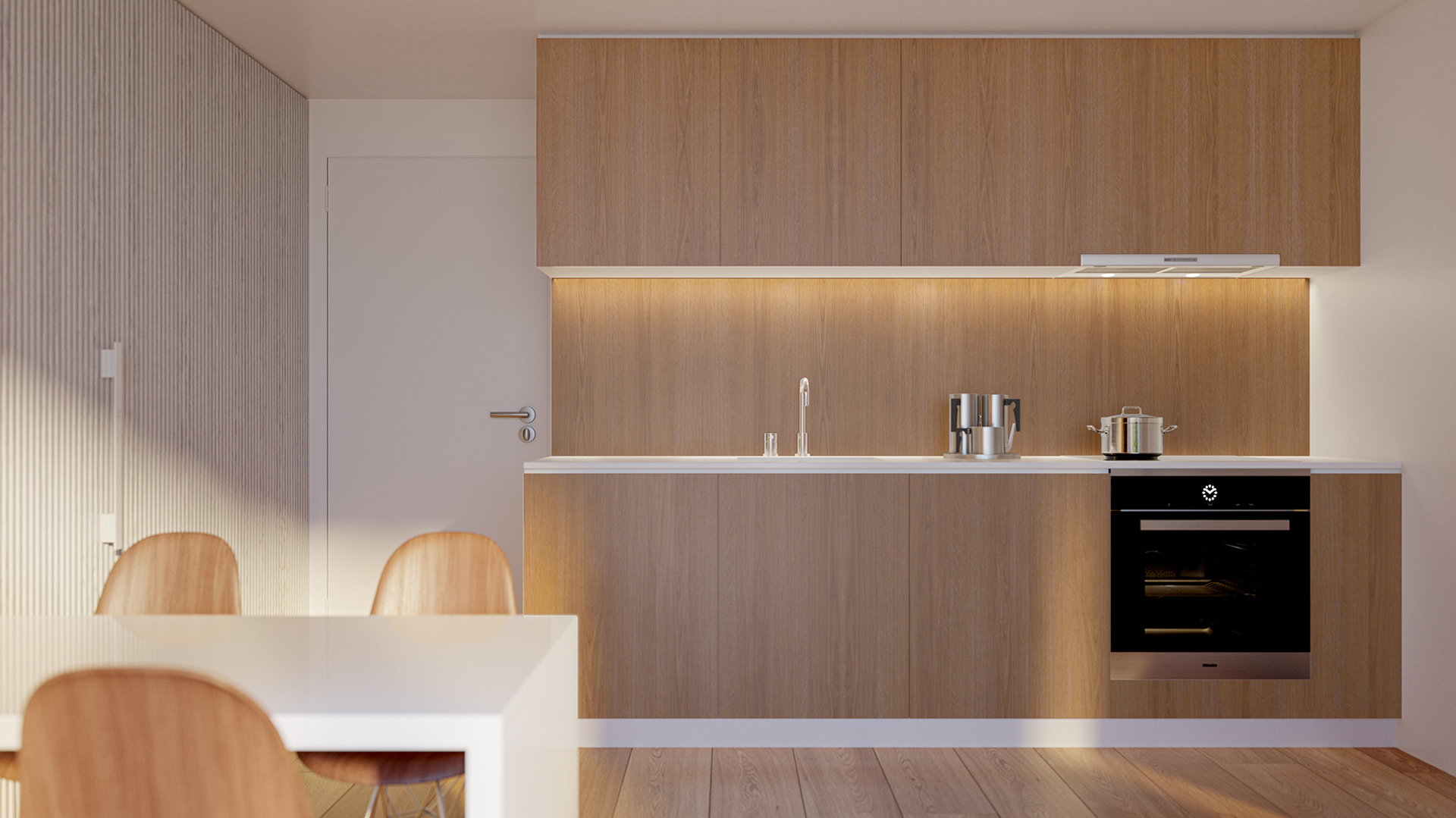 Over 65 unique floorplans