Penthouse Residences
Four exclusive multi-level Penthouse Residences are interwoven among the tower's 39th through 42nd floors to maximize the number of balconies and large terraces in each Penthouse. These two- and three-bedroom residences offer a completely bespoke plan with spectacular views in all directions.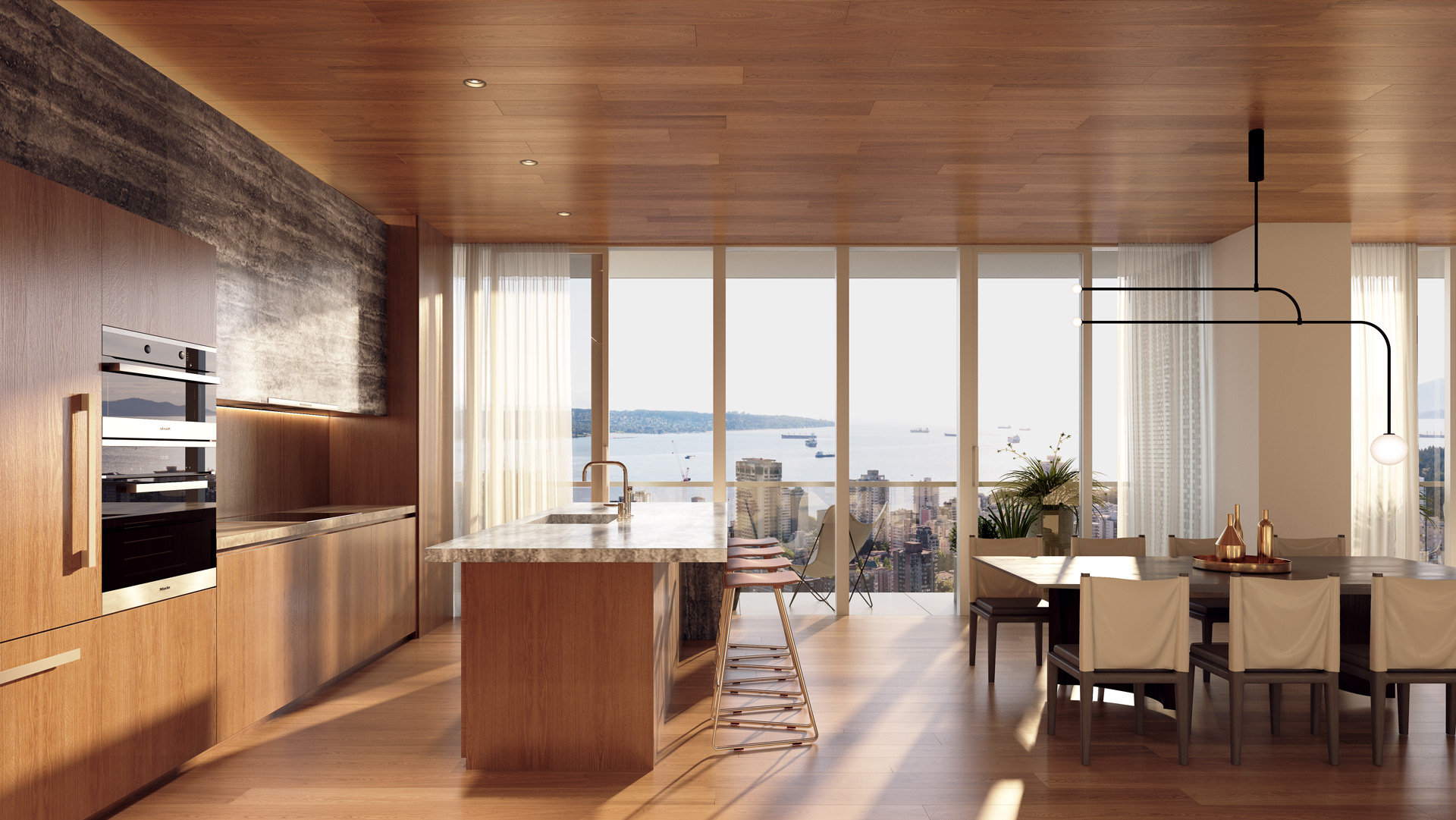 Daylight fills the 40th-floor kitchen of a Penthouse Residence through sliding glass doors opening onto a generous balcony. The Italian-crafted Dada cabinets are finished in both natural stone and richly grained wood, with a cantilevered stone countertop wrapping the bespoke island.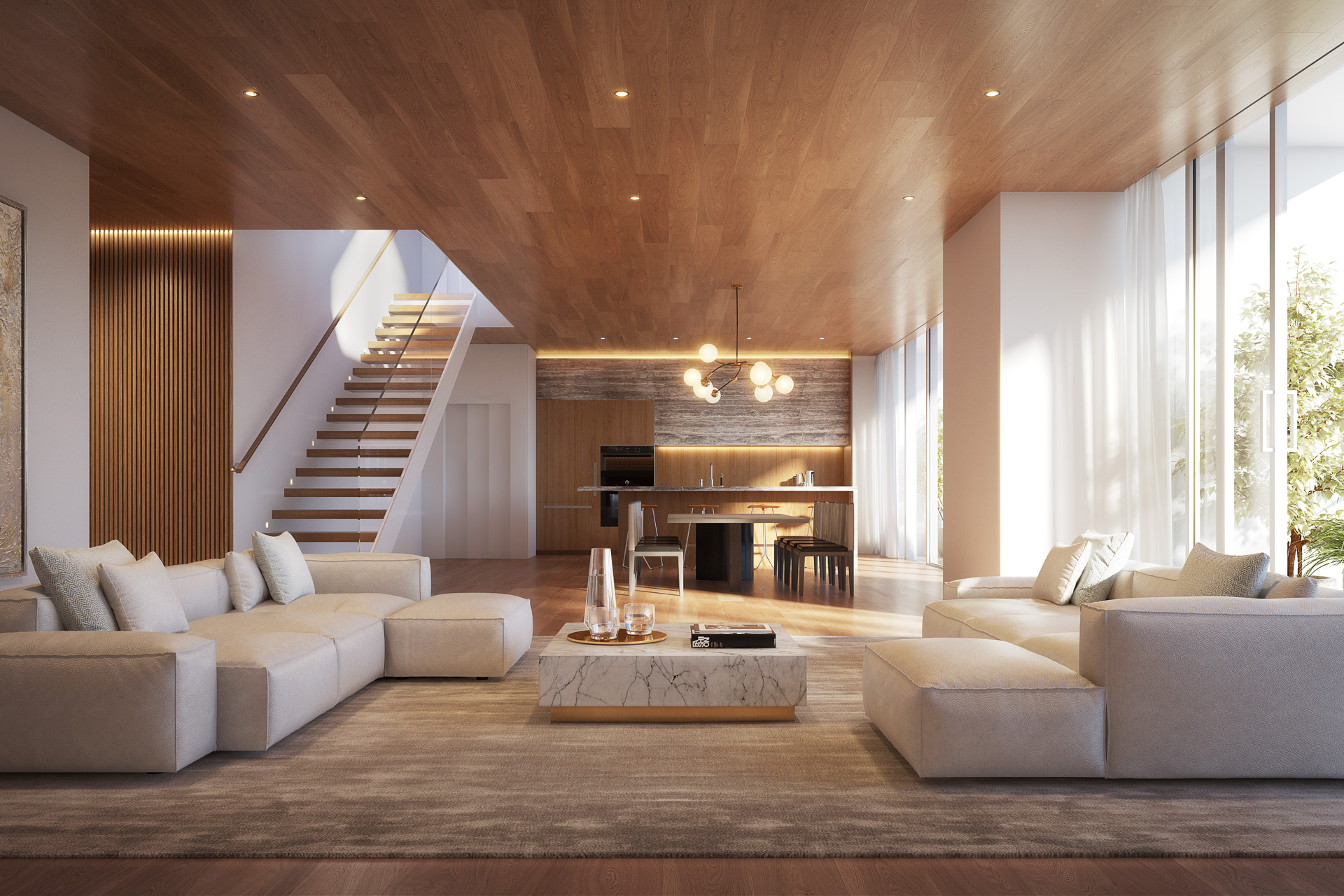 A 39th-floor living-dining room with an open kitchen features generous ceiling heights and sliding glass doors extending the length of the space. A staircase leads to two additional levels with two bedrooms and an intimate den.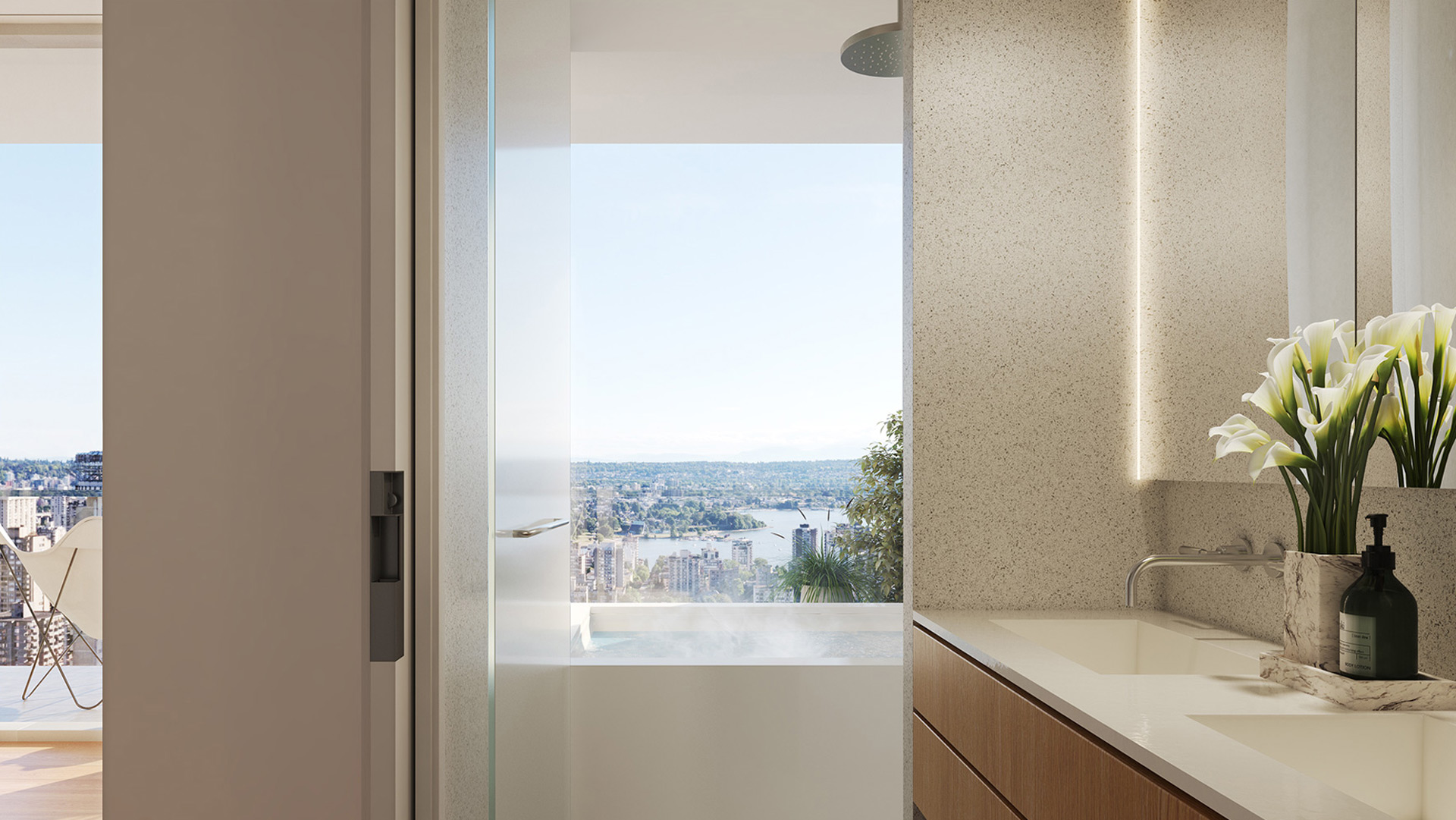 Bathrooms feature a floating vanity with Italian-Crafted Dada wood cabinets, Dornbracht fittings, and terrazzo walls.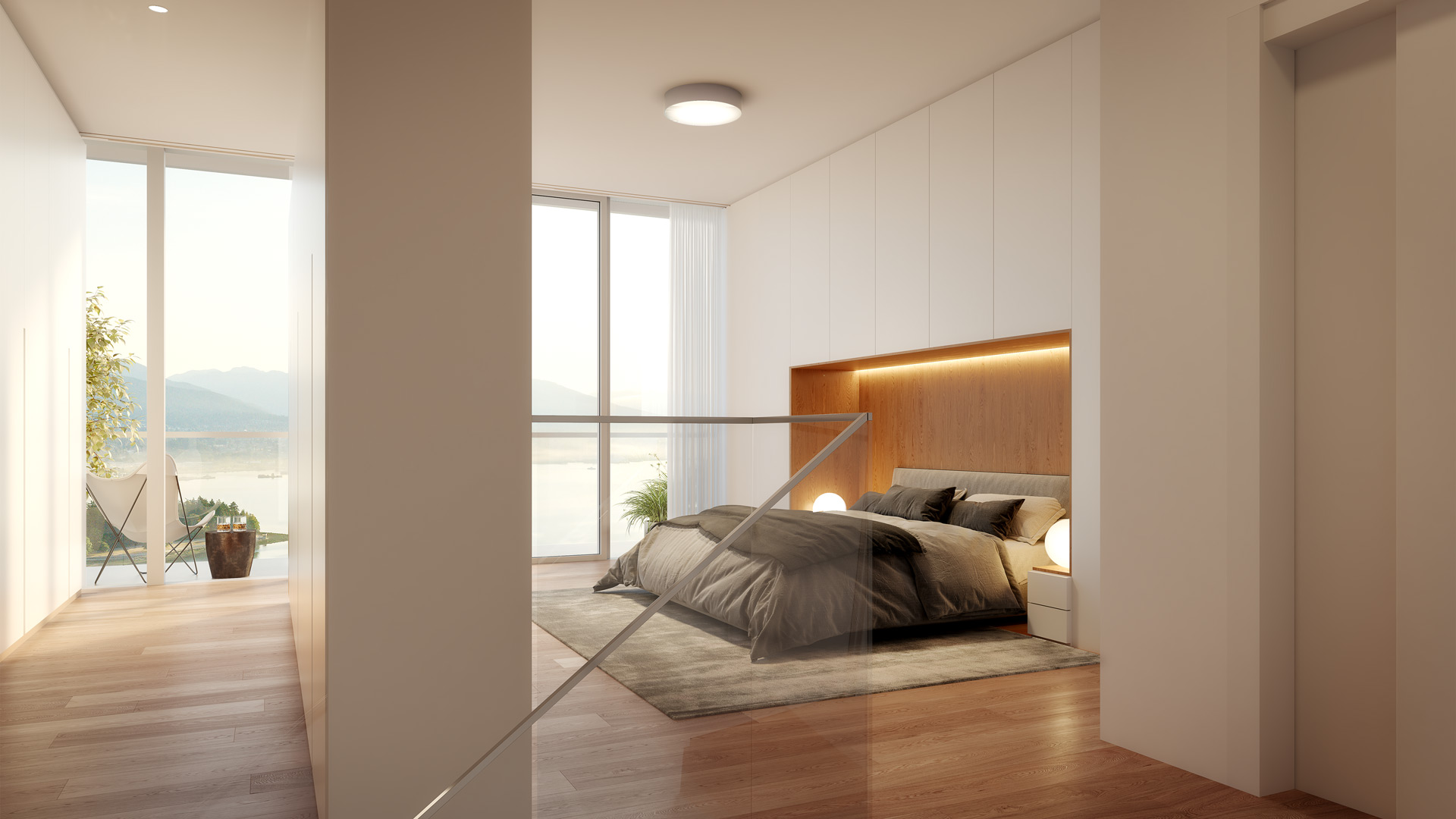 In a 41st-storey bedroom suite, a wall of closets, at left, separates the bedroom area from an ensuite bath. The bedroom opens onto a north-facing balcony with outstanding views.

Learn More About The Penthouse Residences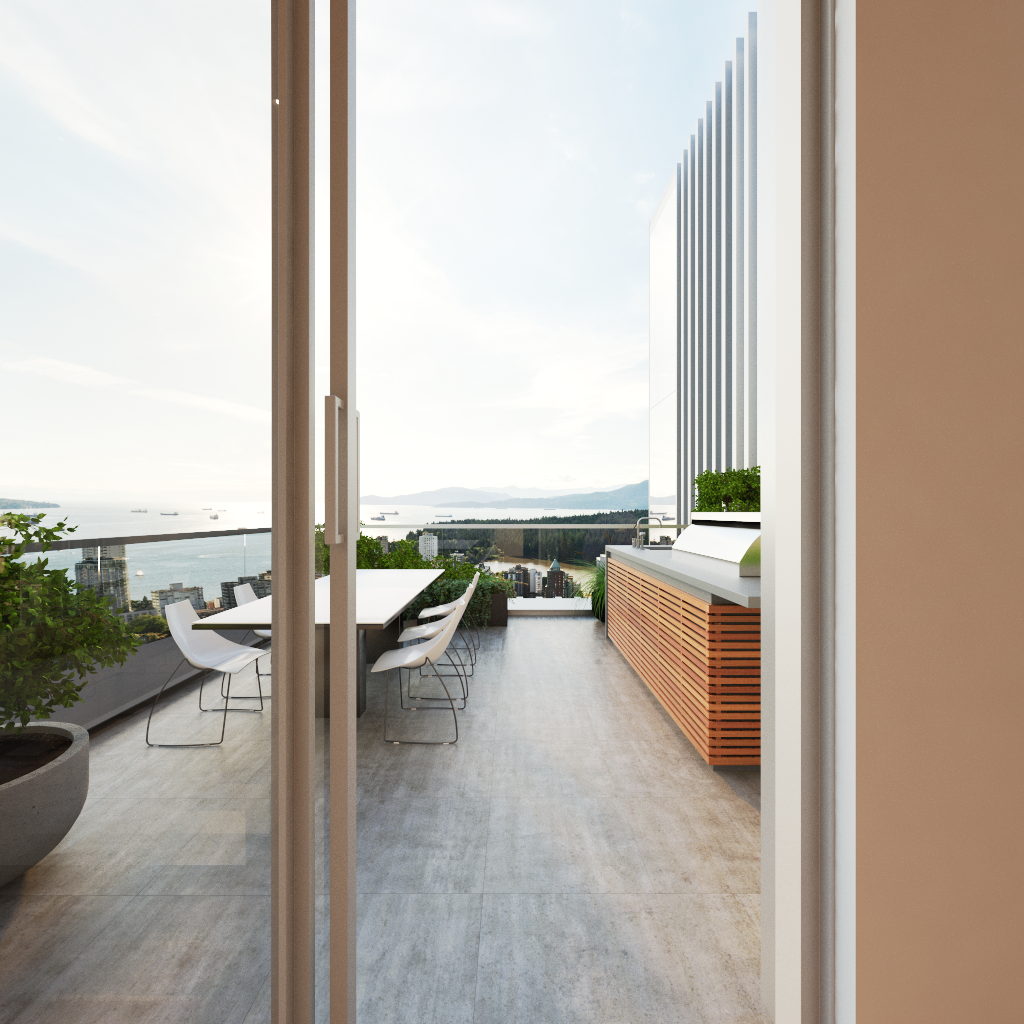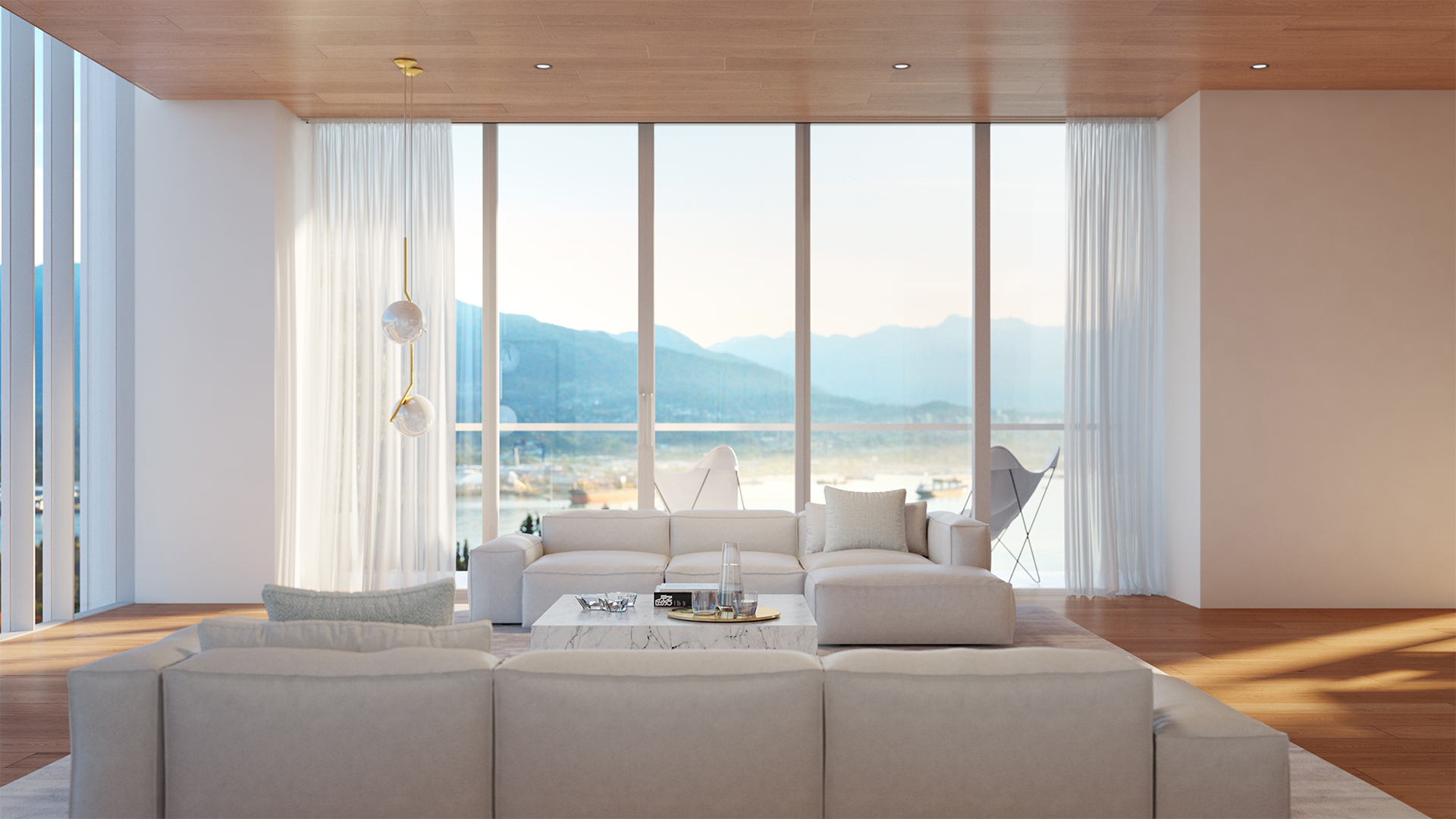 Over 65 unique floorplans