Fifteen Fifteen by Ole Scheeren
"For many years, I have explored the question of how we want to live—in relation to our own private spaces as well as our communities, our cities, and the environment—and what architecture means in this context.
Born from an idea of three-dimensional living, Fifteen Fifteen's strong sculptural form introduces horizontality to an urban tower. Its distinctive silhouette flows from the idea of activation. Fifteen Fifteen is about connectivity—connecting people to each other and to their surroundings—and offers an interactive way of living. "
— Ole Scheeren
01/
Three-Dimensional Living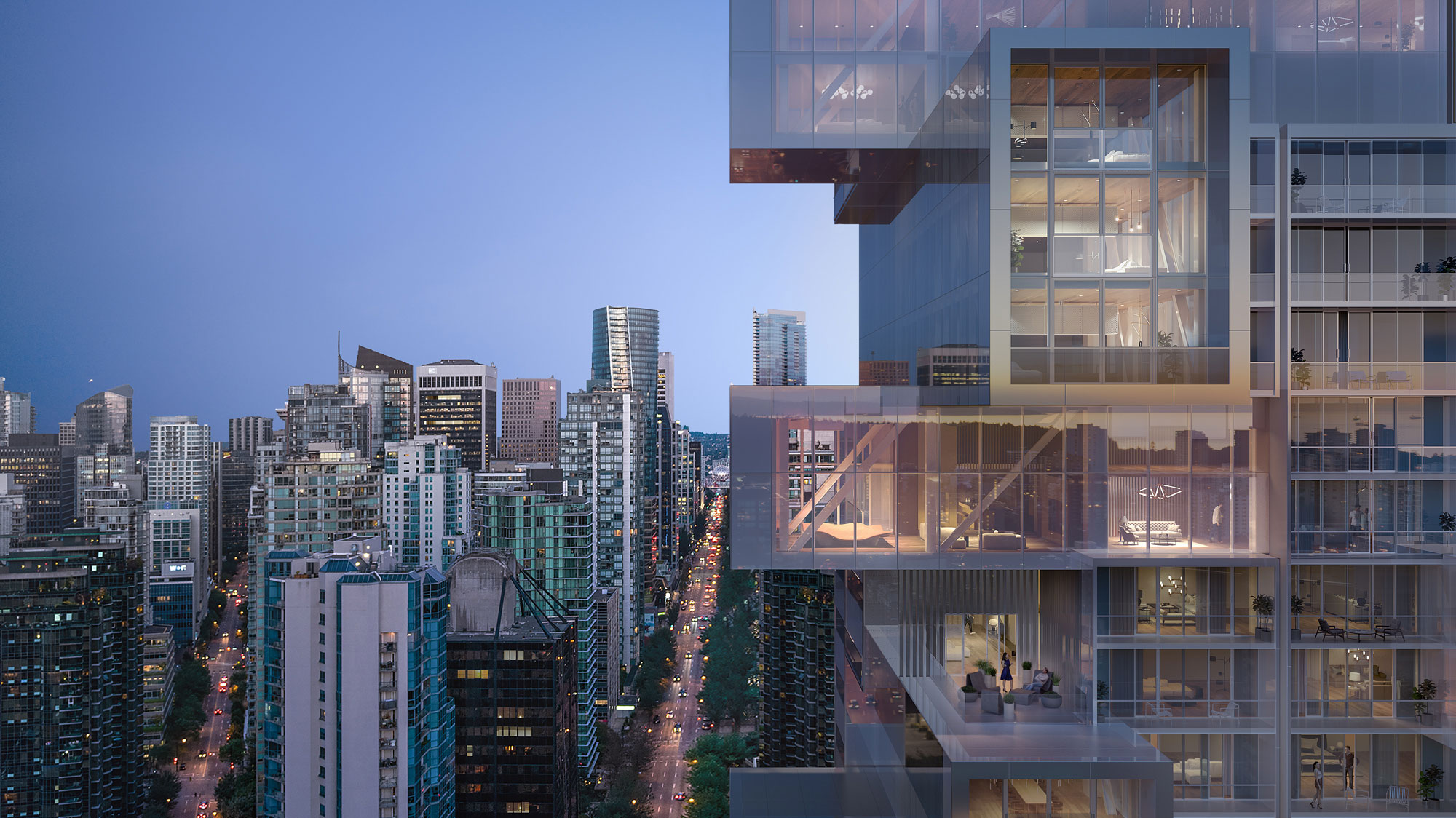 Fifteen Fifteen brings to life a powerful and provocative idea—redefining the entire premise of vertical living with homes that immerse themselves in the extraordinary natural and urban landscapes of Vancouver. It is designed to dissolve the friction felt between forced choices one might feel having to choose between these dualities like mountain/sea, city/space, privacy/amenities. This connectivity to nature and the city—physically and socially—is an important tenet of Scheeren's vision.

"I think my architecture has a very strong dedication to making spaces that position the individual in relation to the community and the public domain. This not only makes our lives rich, but really defines us as human beings."
02/
A Rare and Distinctive Work of Precision-Driven Architecture
Bringing Ole Scheeren's precision-driven architectural vision to life drew on Bosa Properties' own experience in realizing complex building projects as well as the experience of its curated team of professional partners. Rigorous structural engineering helped create the tower's more daring architectural moments, particularly the multi-storey projections wrapped in broad expanses of glass and framed with a robust exposed steel structure. Impeccable craftsmanship is clearly evident at every level, from the tower's exterior details to interior finishes.

03/
Easeful Flow and Considered Details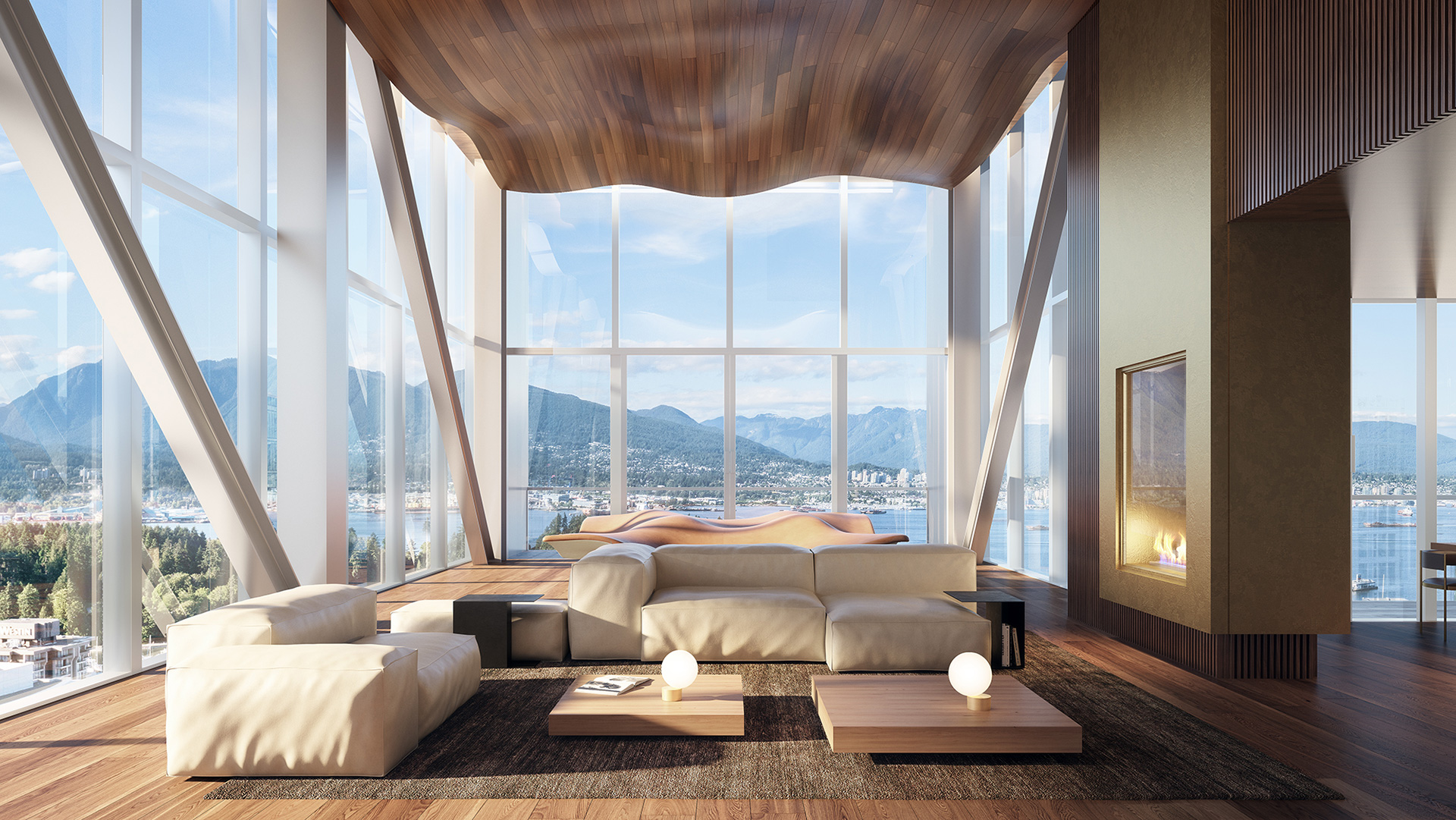 Every space has been considered to exceed expectations, and to deliver a sense of flow. Velvet-glove service was inspired by the finest hotels and resorts around the world spanning from the amenities, services – and brought into the functionality of each of the residences. The thoughtful touches behind details like a fully automated home system, a 24-hour concierge, and a full time valet and auto porter are all integrated into this vision.